Why Amanotes?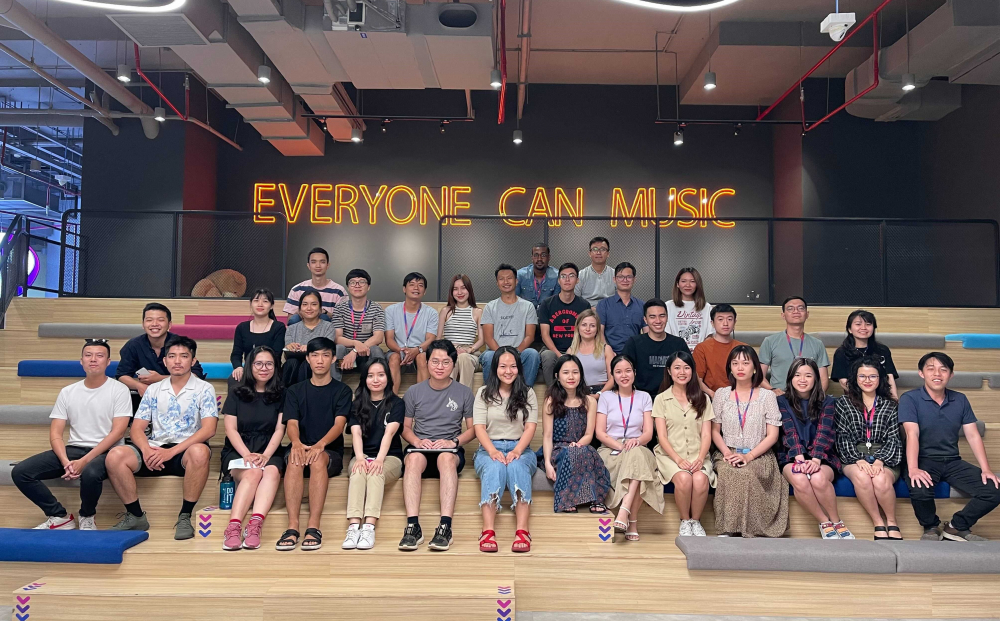 Welcome to our Interactive Music Ecosystem. 
Who are we? 
We are Amanotes - a leading interactive music company that's using cutting-edge technology to transform how people experience music. Since 2014, we have dominated the global simple music game market with over 2.9 billion downloads and more than 100 million monthly active users. As the world's top Music Game Publisher and top App Publisher from Southeast Asia by downloads, our ambition is to create the world's #1 interactive music ecosystem where "Everyone Can Music" in any way they want.
As we embark on our journey, we're working hard to broaden our portfolio with more advanced products like music gaming hub, music simulation, and music education apps. Come join our music-filled workplace and create magical music experiences together!
We offer the best working environment for music-tech lovers:
Great Place to Work certification (2022)
Vietnam Best IT Companies - ITViec (2022 & 2023)

Top-1 Music Games Publisher Worldwide (2021 - 2023)

MUSIC - Our Core Values
Mastery: We demonstrate consistently strong performance and accountability. We keep sharpening our knowledge and skills with passion, curiosity. We seek new challenges and own our growth.
Unity: We act on what the best for Amanotes is. We make time to provide constructive feedback and support to our colleagues and partners. We communicate with transparency and engage with open minds. We are playful together.
Self-Adaptability: We adapt and embrace change. We are not afraid of failure - make sure to have validated learning and improve continuously.
Innovation: We prioritize and focus on key aspects to innovate at a time. We find time to simplify. We are entrepreneurs who proactively take smart risks.
Customer Obsession: We start with customer and work backward. We strive to enrich the customer's experience. We talk to our customers frequently and play the role of customers ourselves.
>>> Check out our Interactive Music Ecosystem where everyone can music <<<
A fun workplace like no other 
When the doorbell rings, guaranteed you will be greeted with the warmest smile. Be prepared for a music-filled journey where we welcome our teammates with exciting first-day performances, quarterly events, musical classes and more!
Where different minds share the same vision
Come and see how a multinational workplace can speak the same language of music. At Amanotes, you will always experience the global environment, and together deliver world-class products.   
Bill - CEO and Co-founder 
The major success of Amanotes is built on a solid bedrock of previous failures. Before Amanotes, I have had my fair share of failures until I met Silver, a brilliant guy who shared the same vision with me. If you go with the guy who has failed many times, you will know how to avoid mistakes. If you go with a successful guy, you will learn how to do the right things. If you go with Amanotes and me, you have both. 
Silver - Co-founder
I started with Amanotes from scratch doing anything from recruitment to product & marketing. I now oversee product strategies at company level as well as the operations of several key products/businesses. I am always proud of the impacts that Amanotes made to millions of people around the world everyday. People ask me whether I'm a great leader. No, I'm not. I mean there is no leader or boss in Amanotes. Everyone is a leader, ownership, and freedom is encouraged.
Nghi Nguyen - Head of Tech   
At Amanotes, we work hard and play hard. The most impressive thing of our company? Music Night - the internal music show held every 3 months that make our office feel like home. We enthusiastically practiced for weeks - these tech guys beside me unexpectedly become such amazing singers on stage. The coolest skill I've learned here is running. We have an internal marathon group where we motivate each other to run regularly, maintaining our work-life balance.
Rahul Ravindranath - 
Product & Monetization Manager
One thing I love from Amanotes is the flexibility to work from anywhere. Whether you'd like to focus on a specific task, brainstorm with your colleagues or get into a meeting and work things out with stakeholders, there's always that option. Also, adaptability is key. Being an expatriate working in Vietnam comes with some challenges, especially the language barrier. Challenge accepted. Now I'm cool.
Tien Tran - Music-game Developer
The working atmosphere within the team is quite relaxed, with a mutual respect for each other's work and time. The team is proactive in helping new members, but there is also enough room for self-development.
My Tran - Creative Lead

When I came to Amanotes, I found a place that recognizes me for my abilities. We not only accommodated my needs for flexible working hours but also gave me opportunities to grow and excel. I feel proud to work for a company that truly embraces equity and inclusivity for all.

The hub for music-tech lovers to work, play, learn and grow!
At Amanotes, we value your contribution. We offer a competitive Total Rewards package that includes a team-building budget, Flexi-Budget for personal expenses, performance bonuses, and recognition awards.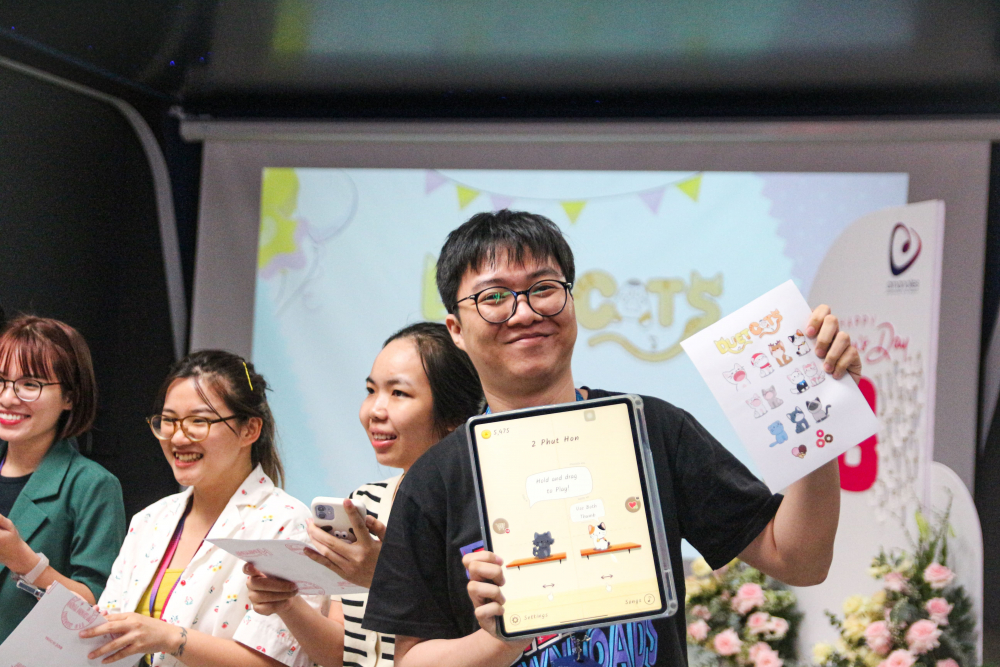 We take pride in our vibrant work environment, where everyone is encouraged to perform and connect through various activities and initiatives, such as company-wide Roadshows, occasional celebrations, Employee Assistance Programs, and more.
Talent development is our priority. Amanoters are provided with opportunities to learn, challenge themselves, and grow. We offer career development pathways, workshops, and coaching programs that are tailored to individual learning needs.
Music is at the core of what we do. You can fully immerse yourself in music not only through our products but also through Music Nights, Acoustic events, Music School, and more.
Inside review about Amanotes